The eyes of the tech fanatics are always eagerly waiting for the new gadgets and the latest smartphones in the market. But what if the person is not only crazy about the latest phones but also of the crypto world…?
Many people tend to change their mobile phone after one or two years of using it. This is just because they want to experience the new, unique and latest version/features these smartphones bring with them.
In 2018, the big companies launched a new type of cell phone known as Blockchain Smartphones that include Cryptocurrency and Blockchain features. Keep reading this article, to know:
What are the Blockchain Phones…?
Importance/Need for Blockchain Smartphones…
Different Blockchain Cell Phones are available in the market with their key features…
What are the Blockchain Phones…?
Blockchain cell phones are the phones designed by big companies like Samsung, HTC, Sirin Labs by adding cryptocurrency and blockchain features like cold-storage wallets, hot wallets, crypto wallets, DApp stores, and much more.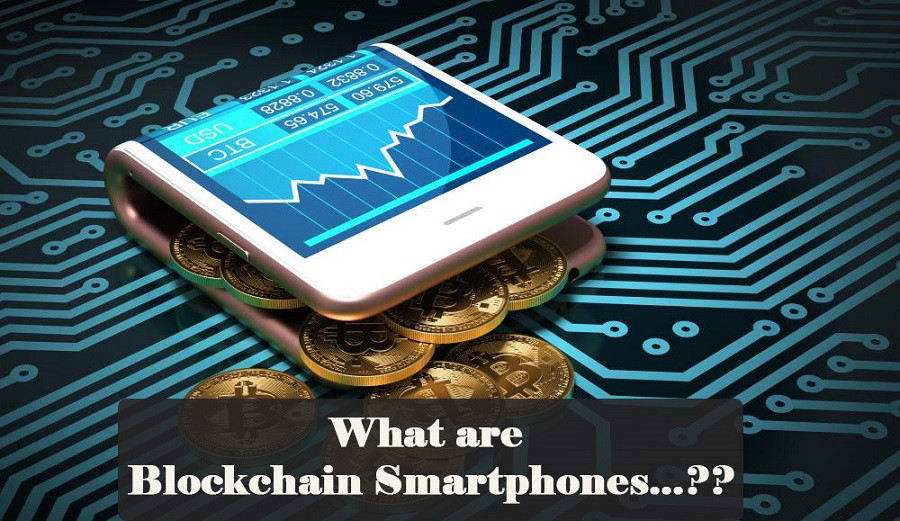 Crypto Wallet: The digital wallets that are used to send, receive, and store digital currency like Ripple, bitcoin, Ethereum is known as crypto wallets or cryptocurrency wallets.
Hot Wallet: The digital crypto wallet that is connected to the Internet but is easily susceptible to hackers and other technical vulnerabilities is known as hot wallets. These are easy to set up, can easily exchange tokens all over the network.
Cold-storage Wallet: The digital cryptocurrency wallet that is NOT connected to the Internet and is more secure than the hot wallets are known as cold-storage wallets.
DApp Store: DApp stands for decentralized application. These applications have backend code running on a decentralized peer-to-peer network and built on the blockchain. The Mobius Dapp Store is one of the top-ranked DApp stores that utilize this crypto technology.
Importance/ Need of Blockchain Smartphones…
Blockchain is the digital ledger of financial transactions that cannot be corrupted. This is programmed to record the financial transactions between one node to another but in a virtual manner, and also it is established over the decentralized network.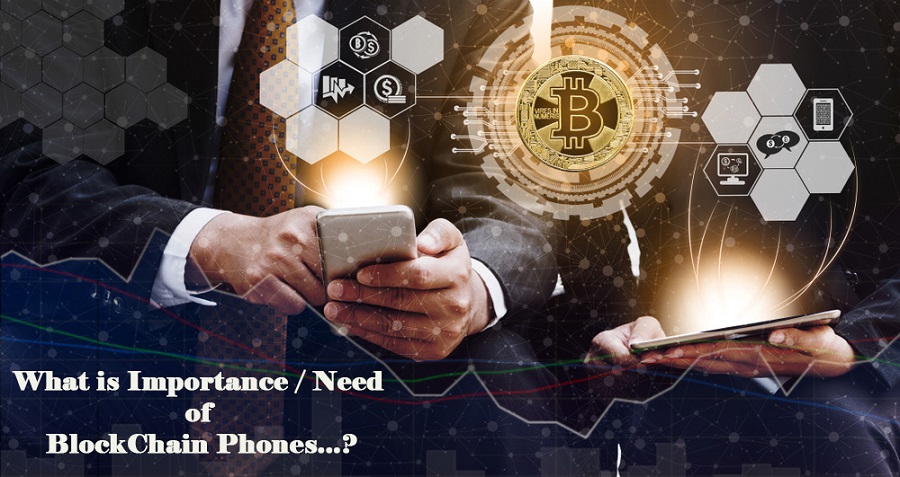 Each and every blockchain cell phone seems as a node in this network and it would make it easier for people to enter the crypto world. The main objective behind the idea of designing such mobile phones is just to allow the average users to participate in the crypto market. As that the average user will probably not going to learn how to use and download such applications related to cryptocurrency. Even in India, more than 75% of people are still unaware of this virtual form of money.
So, to make people more aware of new technology which is spreading at such a high pace, the big mobile phone manufacturer companies are launching such cell phones that have all the necessary apps built-in in the device, to allow more participation in this virtual world.
Different Blockchain Cell Phones available in the market with their key features:
1. HTC Exodus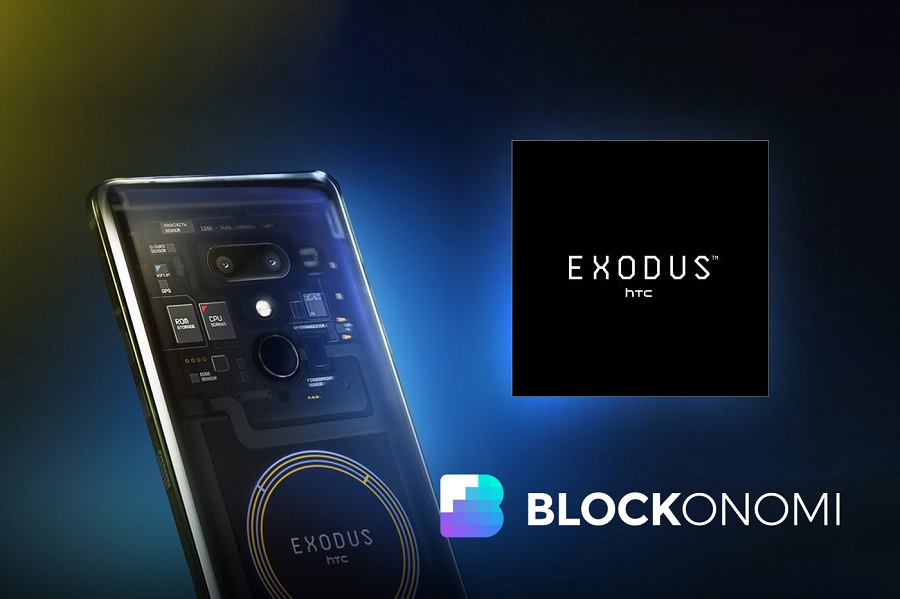 HTC launched the HTC Exodus blockchain cell phone with an objective to expand the blockchain ecosystem and to make cryptocurrency technology more secure. The phone offers three basic key functionalities to its users and these are:
Own Your Own Key: It allows every user to get their own keys rather than using someone else's crypto keys, by adding Zion private vault feature into it.
Security Architected: Security is a must thing. The military-grade cryptographic scheme protects your assets.
Vault SDK/Key Management APIs: It is designed to extend the security from vaults to web DApps.
Features
Details
Price
US $699
Display Size
6 Inches
RAM
6 GB
Storage
128 GB
Camera
12.19 MP
Processor
4 x 2.8 GHz Kryo 385
4 x 1.8 GHz Kryo 385
2. Samsung Galaxy S10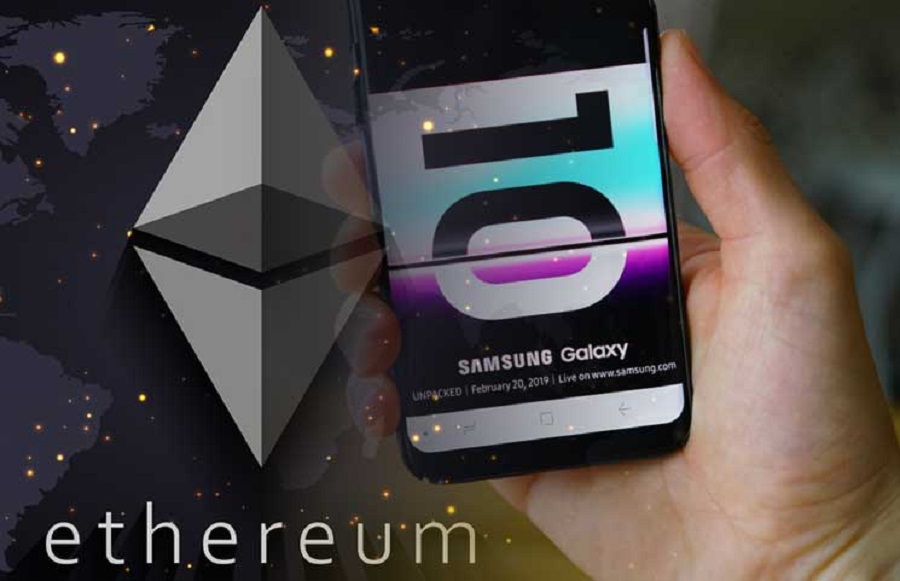 Samsung entered the blockchain phone market by launching its Samsung Galaxy S10. This comes with the crypto wallet option, and wallet supports so many digital currencies. Bitcoin, Cosmo Coin, DApps, Enjin Coins, Ethereum are some of them.
| | |
| --- | --- |
| Features | Details |
| Price | US $750 |
| Display Size | 6.1 Inches |
| RAM | 8 GB |
| Storage | 128 GB / 512 GB |
| Camera | 16 MP |
| Processor | Snapdragon 855 |
| Operating System | Android 9 |
3. Pundi Xphone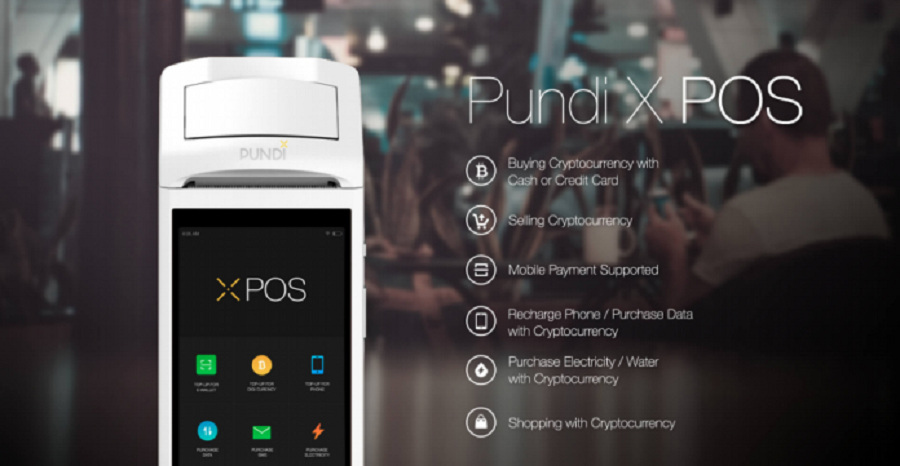 The Open Platform of Pundi Xphone supports digital asset issuers, blockchain developers, so that they can easily enlist their digital assets on its ecosystem. The Pundi Xphone's ecosystem includes XWallet, Xpass and XPOS cards.
The brand is partnered with brands like: Ultra Taiwan, VOF, Quantum EAM to keep on launching blockchain ecosystems in different regions of the world.
| | |
| --- | --- |
| Features | Details |
| Price | US $599 |
| Display Size | 5.6 Inches |
| RAM | 6 GB |
| Storage | 128 GB |
| Camera | 12 MP |
| Processor | Snapdragon 660 |
4. Electroneum M1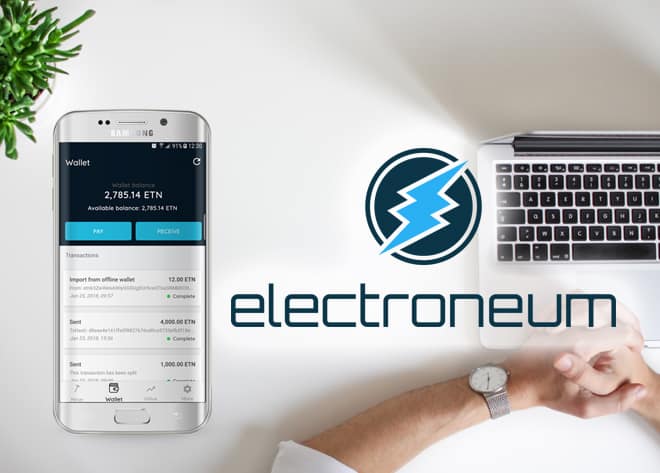 Electroneum M1 is one of the affordable smartphones designed especially for persons working or learning in developing regions. It covers various drawbacks of other cell phones and the price tag is one of them.
Moreover, there main motive to design such a mobile phone is to unlock the doors of digital currency for average and developer persons and let them enhance their entrepreneurial spirit.
| | |
| --- | --- |
| Features | Details |
| Price | US $80 |
| Display Size | 4.5 Inches |
| RAM | 1 GB |
| Storage | 8 GB (Expandable up to 32 GB) |
| Camera | 5 MP Rear + 2MP Front |
| Processor | Quad Core 1.3 GHz CPU |
| Battery | 1600 mAh |
| Operating System | Android 8.1 Go Edition |
5. Houbi's Acute Angle Node 6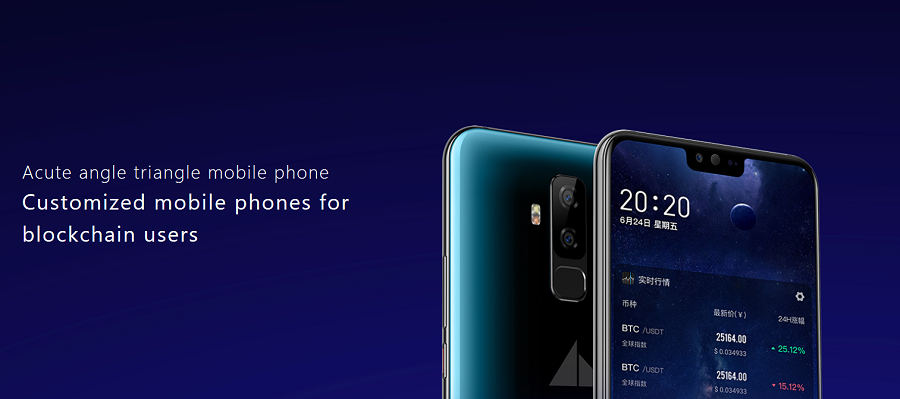 Houbi Global step into the hardware applications by launching their Acute Angle blockchain-powered phone. This was designed by keeping the crypto minds in the focus. Therefore the mobile includes a built-in wallet app, programmable push notifications, and an optional cold wallet.
The users can obtain their rewards in the form of tokens for performing other tasks like mining, watching ads, inviting new users, downloading the latest mobile apps.
6. Samsung's Galaxy Note 10 / KlaytnPhone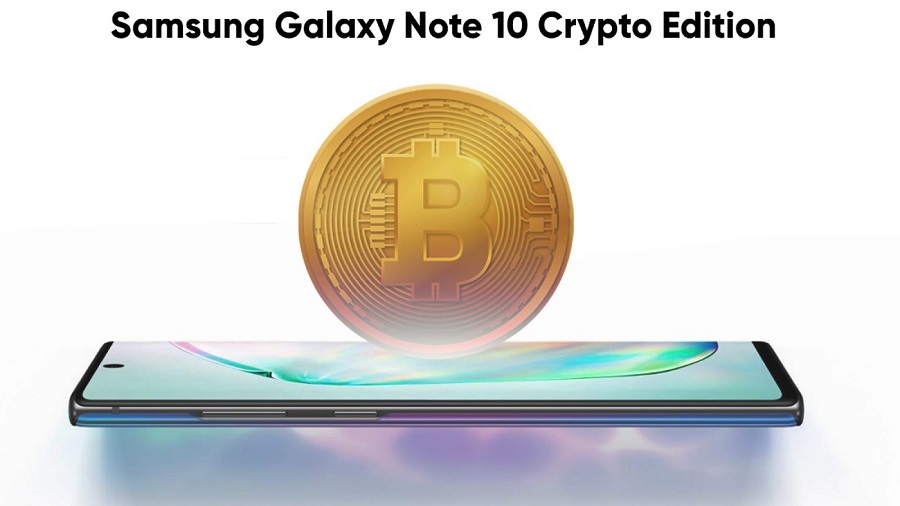 KlaytnPhone is the only blockchain-powered cell phone that helps users to experience blockchain-powered services including tokens, wallet systems, and applications in an easy and seamless manner.
Moreover, KlaytnPhone features a new digital wallet known as KlaytnPhone Wallet, which safely stores KLAY and its compatible tokens.
[KLAYTN is a global digital blockchain ecosystem and allows all the end-users to make proper and full use of all the digital services without getting much expertise in the crypto world.]
7. Sirin Labs Finney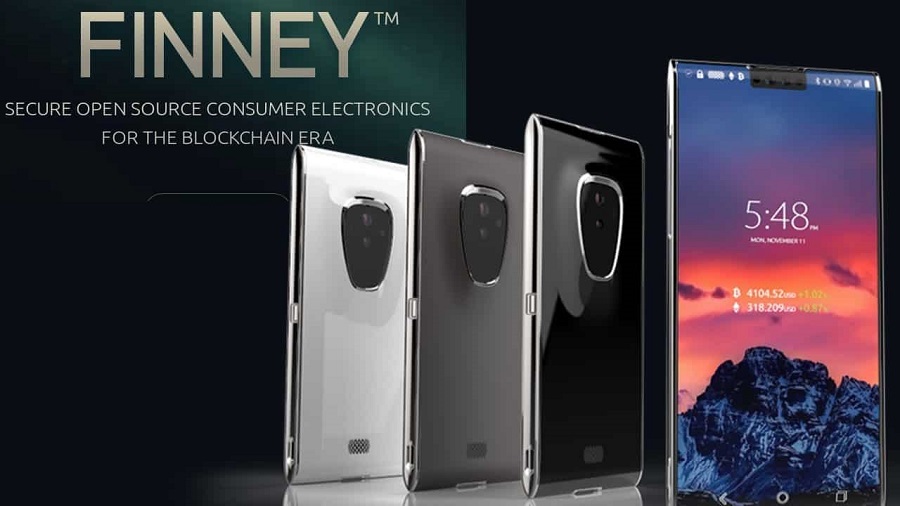 Sirin Finney is another and one of the finest and secured blockchain-based phones with full-tampering proof. The phone includes:
Built-in cold storage wallet to safely make transactions and carry tokens.
Outstanding Security Suite Layer for wallet protection, email communications, encrypted peer-to-peer calls.
Dapp nation featured on Sirin's own dCENTER to provide decentralized services and products to its users.
Token Conversion Centre to let the users exchange coins and tokens.
| | |
| --- | --- |
| Features | Details |
| Price | US $599 |
| Display Size | 5.65 Inches |
| RAM | 6 GB |
| Storage | 128 GB |
| Camera | 12 MP rear + 8 MP front |
| Processor | Octa Core – Snapdragon 845 |
| Battery | 3280 mAh |
| Operating System | Android 8.1 |
In a Nutshell: One must need to verify the nature of any service or product before purchasing it. Now, it is up to the users for which blockchain smartphone they want to go for according to their requirements and their experience in this crypto world.
I am Pawan Kashyap currently living in Amritsar. I always try to grab new things from the cryptocurrency market. From my observations and trends in the market, I always try to provide the best and accurate information in the form of articles from this blog. Follow us on Facebook, Instagram, and Twitter to join us.