In October 2021 the cryptocurrency market has created new hope for crypto users. The price of Bitcoin and Ethereum including some Altcoins has jumped sharply. Investors are making huge profits from their crypto holdings.
Recently Mark Zuckerberg founder and CEO of Facebook has rebranded Facebook as Metaverse. Mark Zuckerberg describes the metaverse as the next generation of the internet, as a virtual environment that will allow people to be present with each other in digital spaces.
After this announcement, the price of Decentraland's MANA Token has started growing and has increased more than 300% in 24 hours. Here are all details which you need to know about the MANA token.
What is MANA Token?
MANA is an official token of the Decentraland platform which is a decentralized 3D virtual reality platform based on the Ethereum blockchain.
Decentraland was created by Argentinians Ari Meilich and Esteban Ordano in 2015. During its initial stage, it was just a pixelated grid that allocated pixels to users through a proof-of-work algorithm, which was later evolved into a 3D world. In 2018 Decentraland and Animoca Brands conducted a mutual investment via a share and MANA token swap equating to US$0.5 million each.
In February 2020 it was open to the public and now it is overseen by the nonprofit Decentraland Foundation.
Currently, Decentraland uses two basic tokens: MANA and LAND. MANA token is an ERC-20 token that must be burned to acquire non-fungible ERC-721 LAND tokens. It can also be used to pay for avatars, names, wearables, and much more on the Decentraland marketplace.
After the first launch of Decentraland's beta version in 2017, its developers sold virtual land parcels for as little as $20. Now in 2021's NFT boom, it is selling digital real estate for more than $100,000.
Who are the Founders of Decentraland?
Decentraland was created by Argentinians Ari Meilich and Esteban Ordano in 2015. Both of these founders have stepped down from major positions and currently, they are working for Decentraland as advisors.
What Makes Decentraland Unique Among Others?
Generally speaking, Decentraland is built for content creators, individuals and businesses that are looking for some new artistic medium or source of entertainment.
Decentraland is a game world which is termed as word "Metaverse". Metaverse is divided into 90,601 individual parcels of LAND. Each LAND is represented by an ERC-721 non-fungible token. On Metaverse, each LAND is exactly 16m x 16m (256 sq. meter). It can be found at particular coordinates in the Metaverse.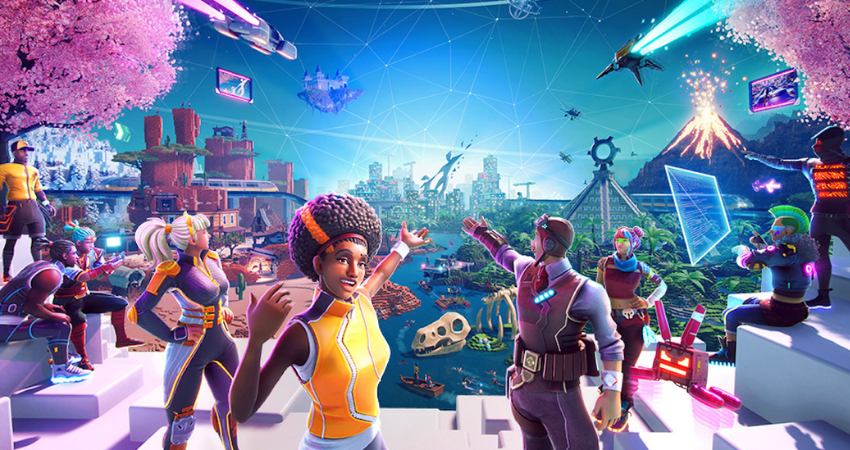 The LAND holders on Metaverse can freely develop their plot into whatever they choose. Metaverse is broadly divided into several districts and each district has its own size and theme. These districts on Metaverse were generated through individual crowd sales for MANA tokens. The largest district on Metaverse is cyberpunk-themed Aetheria which is comprising a total of 8,008 LAND.
Many Decentraland users are monetizing their LAND through leasing, advertising, and paid experiences.
MANA Tokens Are In Circulation
Currently, there are 1.82B MANA tokens in the Circulating Supply. and the total supply of MANA is 2.19B. There are also burn mechanisms to reduce the supply of MANA tokens.
From this almost 40% of the MANA supply was sold in 2017 during its initial ICO offering. 20% MANA tokens are also reserved to incentivize the community, 20% of tokens went to the development team and early contributors. And 20% was held by Decentraland.
MANA Token Market Cap, Total Supply, and Current Price
| | |
| --- | --- |
| Token Name | Decentraland (MANA) |
| Market Rank | #35 |
| Market Cap | $6,182,330,956 |
| Circulating Supply | 1.82B MANA |
| Total Supply | 2,194,020,427 |
| MANA Token Price | $$3.40 (31 October 2021) |
| Ethereum Contracts Address | 0x0f5d2fb29fb7d3cfee444a200298f468908cc942 (Ethereum) |
Related Article: What Is Fantom Token? Price Prediction, Market Cap, Founders, Supply
MANA Coin Price Prediction 2021
According to CoinMarketCap data MANA token is currently trading at $3.37. Its price is continuously increasing after Facebook's rebranding announcement by Mark Zuckerberg. According to our prediction, its price can cross the $5 mark in the first week of November and it can cross up to $10 at the end of 2021.
How Can You Buy The MANA Tokens?
MANA tokens are already listed in approximately all major and small exchanges. If you want to buy MANA tokens then you can choose WazirX, Binance, CoinDCX, Zebpay, Coinbase, etc. To buy from WazirX which is the largest INR cryptocurrency exchange in the world, click the below link.
I am Pawan Kashyap currently living in Amritsar. I always try to grab new things from the cryptocurrency market. From my observations and trends in the market, I always try to provide the best and accurate information in the form of articles from this blog. Follow us on Facebook, Instagram, and Twitter to join us.