Today we are going to discuss a strong cryptocurrency Solana. Solana is a fast, secure, and censorship-resistant blockchain technology providing the open infrastructure required for global adoption. Solana has also launched its tokens called SOL. In this article, we are going to explain what is Solana, its market cap, circulating supply, and price prediction.
What is Solana (SOL) Token?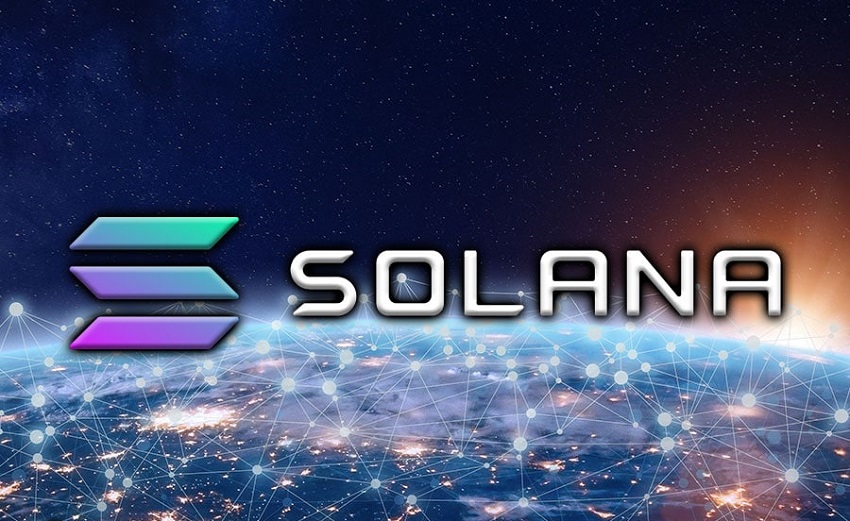 According to the Solana community, it is a highly functional project that banks on blockchain technology's permissionless nature to provide decentralized finance (Defi) solutions. Solana was launched by the Solana Foundation in March 2020, in Geneva Switzerland. It is designed to facilitate decentralized app (DApp) creations. Solana introduces a Proof-of-History (PoH) consensus combined with the underlying proof-of-stake (PoS) consensus to improve the scalability of blockchain.
Solana receives interest from small and institutional traders due to its innovative hybrid consensus model. Its aim is to make decentralized finance accessible on a larger scale.
Who are the Founders of Solana (SOL)?
Solana (SOL) was officially launched by Solana Foundation in March 2020 in Geneva Switzerland. The most important person behind this project was Anatoly Yakovenko. He has started this project in 2017. And we can say the founder of Solana was Anatoly Yakovenko and his former Qualcomm colleagues.
Why Solana (SOL) is Unique in Crypto Market?
The thing which makes this project unique is the proof-of-history (PoH) consensus, which was developed by Anatoly Yakovenko. It allows the network for greater scalability which results in boosting usability.
Solana is also known for its short processing time. Its hybrid protocol allows for significantly decreased validation times for transactions and smart contract execution. Due to its fast efficiency, it has attracted many institutional interests.
Solana also promises its customers to not suddenly increase fees and taxes. Solana protocol is beneficial for both small users and enterprise users.
How Many Tokens of Solana (SOL) are in Market Circulation?
According to Solana Foundation, they will release a total of 489 million SOL tokens in the market for circulation. Currently, they have around 260 million tokens in market circulation.
How Is the Solana (SOL) Network Secured?
We already know Solana relies on a unique combination of proof-of-history (PoH) and proof-of-stake (PoS) consensus mechanisms. Proof-of-History (PoH) is the main component of the Solana protocol because it is responsible for the bulk of transaction processing in the network. It records the successful operations and time that has passed for operations to ensure the trustless nature of the blockchain.
On the other side, proof-of-stake (POS) consensus is used as a monitoring tool for proof-of-History (PoH). Proof-of-stake (POS) validates each sequence of blocks produced by proof-of-History (PoH).
This combination of two mechanisms makes the Solana blockchain Network Secured.
What projects are on Solana (SOL)?
Since the launch of Solana mainnet beta in 2020, It has attracted industry-leading projects like Chainlink, Serum, Terra, Audius, USDC, USDT, and more to deploy on the Solana blockchain.
Solana (SOL) Market Cap, Total Supply and Current Price
| | |
| --- | --- |
| Coin Name | Solana (SOL) |
| Market Rank | #14 |
| Fully Diluted Market Cap | $14,980,208,836 |
| Circulating Supply | 272,637,427.58 SOL |
| Max Supply | No Data |
| Polkadot Token Price | $29.49 (15 July 2021) |
Solana (SOL) Tokens Price Prediction
Solana (SOL) tokens are very strong tokens due to their Proof-of-History and Proof-of-Stake mechanism. The current price of the Solana (SOL) token is $29.49 in July 2021. Its all-time high price was more than $55.91. Due to Solana (SOL) token uses and popularity we can say its value will go up in the upcoming months. If you hold this token you can get a huge profit from it. Its value will go up to $70-$100 in next upcoming months.
Where You Can Buy Solana (SOL) Tokens?
Solana tokens are available on major cryptocurrency exchanges like Binance, WazirX, CoinDCX, BitBNS, Bilaxy, and Huobi Global in different trading pairs like SOL/USDT, SOL/BNB, SOL/BTC, etc. You can buy Solana (SOL) tokens on these exchanges.
Note: Like other cryptocurrencies, the price of Solana (SOL) tokens is also volatile, so before investing do proper research and market analysis.
Related Article: What Is Polkadot Coin (DOT)? Price Prediction, Market Cap, Founders, Supply
I am Pawan Kashyap currently living in Amritsar. I always try to grab new things from the cryptocurrency market. From my observations and trends in the market, I always try to provide the best and accurate information in the form of articles from this blog. Follow us on Facebook, Instagram, and Twitter to join us.