Today the Bitcoin has crossed the $9,000 after taking several ups and downs in the BTC/USD price in the last 24 hours. On Wednesday the last BTC price was closed to $8,790. But as the market analysis, it seems it is unstoppable to cross the $10000 soon.
Due to Pandemic COVID 19, the world economy has crashed. People are withdrawing their investment from Mutual funds and any other online investments. This may be a reason for the new asset for people where they love to invest and use for daily digital transactions. Anyway, we all are a witness to these fluctuations in BTC price. At the time of writing this post, the price of BTC was $8773. In the expert's view, this is the perfect time to invest and earn some money.
BTC/USD Daily Market Chart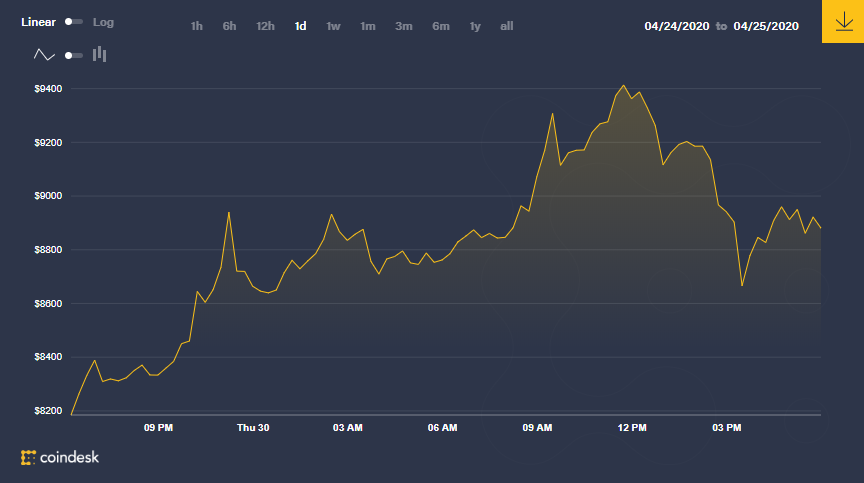 In this chart, you can clearly see the increasing price of BTC against USD.
I am Pawan Kashyap currently living in Amritsar. I always try to grab new things from the cryptocurrency market. From my observations and trends in the market, I always try to provide the best and accurate information in the form of articles from this blog. Follow us on Facebook, Instagram, and Twitter to join us.