In India, the government has imposed a 30% tax on capital gain from cryptocurrency investment along with 1% TDS on each transaction. Apart from this thought taxation policy, some people are proving that the craze of cryptocurrency is the same in people as before new tax laws.
This crypto craze has been seen in a cafe where people can buy food items with cryptocurrencies like Bitcoin, Ethereum, Dogecoin, Shiba Inu, etc. The name of the cafe is Crypto Villa Cafe and Bistro. This cafe is located in Bawadia Kalan, in Bhopal city of Indian state Madhya Pradesh.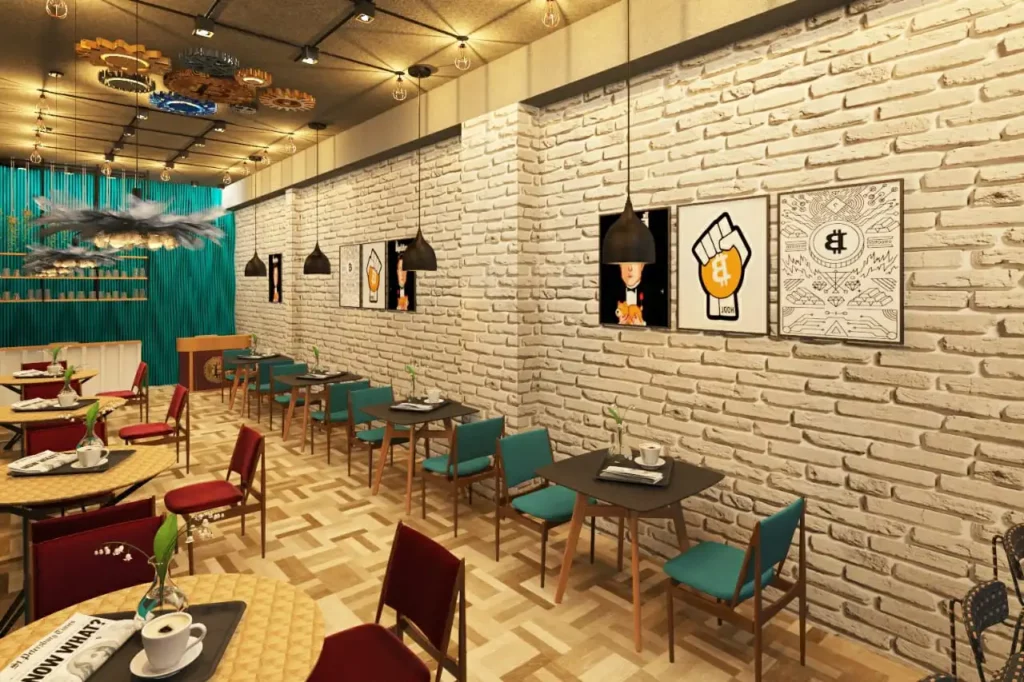 What Makes Crypto Villa Cafe Unique From Other Restaurants?
The thing that makes Crypto Villa Cafe unique among other restaurants is spreading awareness among its customers about cryptocurrencies. When you enter you will see the whole cafe theme inspired by cryptocurrencies like Bitcoin, Ethereum, etc. Customers of this cafe have an option to pay with accepted cryptocurrencies. This cafe serves pizza, pasta, Manchurian, mocktails, shakes, etc.
How To Order Food From Crypto Villa?
Customers have multiple choices to order food from this cafe. They can visit this cafe to enjoy the food in the crypto-themed cafe. There are options to take away or dine in this cafe. Customers can also order from Swiggy. For crypto payments, they have QR codes of their Binance accounts customers can scan this QR code from their crypto app and pay them in their favorite cryptocurrency.
Customers also have an option to book a table online from their website. They can also avail a facility to book Crypto Conference in this restaurant.
If you like the idea of Crypto Villa Cafe educating people about cryptocurrencies? Then write us in the comments below.
Related Article: India's Biggest Celebrities Are Cashing In On Crypto
I am Pawan Kashyap currently living in Amritsar. I always try to grab new things from the cryptocurrency market. From my observations and trends in the market, I always try to provide the best and accurate information in the form of articles from this blog. Follow us on Facebook, Instagram, and Twitter to join us.