Cryptocurrencies are very volatile in nature, this statement has been proved by the Shiba Inu token. Shiba Inu token was initially released as a dogecoin killer. Shiba Inu's base token SHIB was approximately 70% down from its last bull run in May has suddenly surged over 68% overnight. The price is still increasing while writing this post.
Currently, Shiba Inu is trading around $0.00001396, and according to Coinmarketcap its market rank is #34. This coin falls in the top 50 in the cryptocurrency market and this is a good sign for its future. In the last 24 hours, this coin has removed one zero from its decimal point. According to the Shiba Inu community, their target is $1.0 (1 US Dollar).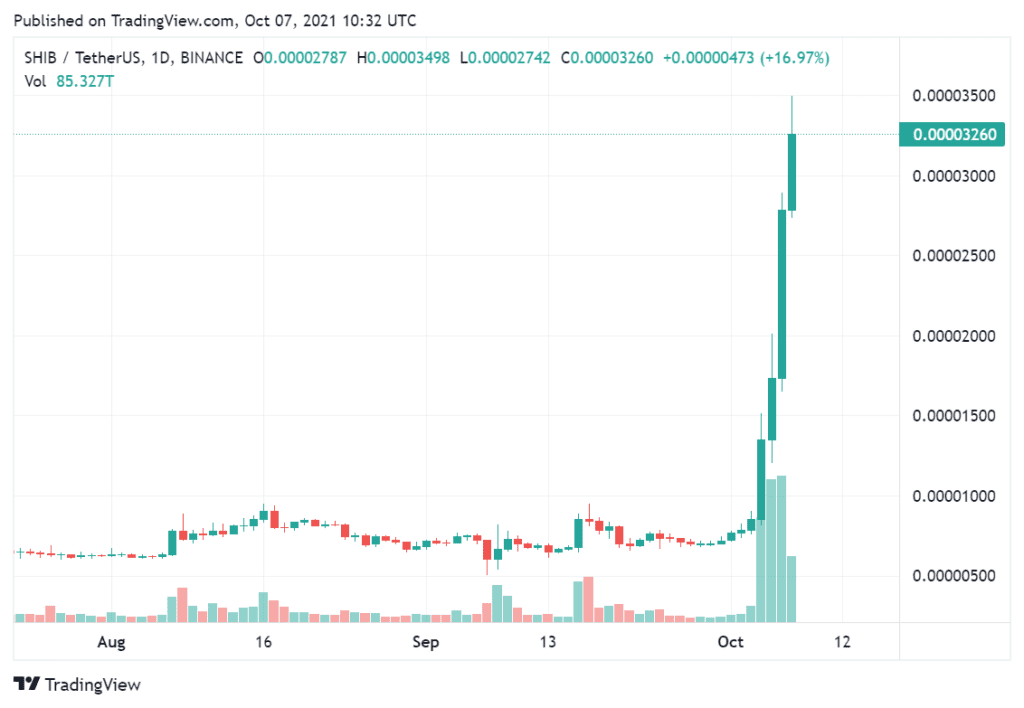 The main reason behind this bull run is still unconfirmed but from last month many social media posts about the purchase of SHIB tokens by big whales were spread on Facebook, Twitter, and Reddit.
Overall this is a big jump by Shib token and ShibArmy and Shib Community are very happy about this. Now the thing is will the SHIB token reach its target of $1.0 in the future. If you also want to join this big bull run by purchasing Shiba Inu tokens then you can purchase at the link below.
I am Pawan Kashyap currently living in Amritsar. I always try to grab new things from the cryptocurrency market. From my observations and trends in the market, I always try to provide the best and accurate information in the form of articles from this blog. Follow us on Facebook, Instagram, and Twitter to join us.