Finally the day has come when the highest court of India, the Supreme Court, passed the judgement in favor of Cryptocurrency in India. Don't forget this date, 4th of March 2020. Maybe in the days to come, Cryptocurrency will serve its big role in India for which it was created.
Earlier, in 2018 the cryptocurrency was barred by the central bank i.e Reserve Bank of India. In other words, the banks could not deal in these types of Cryptocurrency exchanges and all the transactions which involved Cryptocurrency of any type. However, these Cryptocurrencies were themselves not prohibited, but banks refused to do any transactions involving Cryptocurrency by the RBI. The Supreme Court also notified that this ban against Cryptocurrency was unconstitutional by the Reserve Bank of India. Thus, the Supreme Court lifted the ban on Cryptocurrency and gave a green signal so that traders or lenders can deal in these virtual currencies.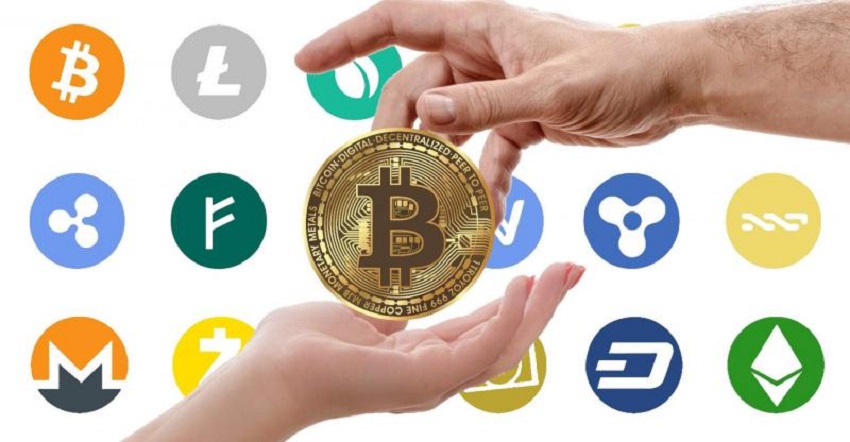 What is Cryptocurrency?
Well, if you, as a layman, are still thinking that what the heck Cryptocurrency is, why did the RBI ban this virtual currency? Then we have all your answers for all your queries. You don't need to go anywhere. Just read the article below. You will get all your answers in reading a few lines.
Cryptocurrency is just like a digital wallet or virtual wallet which involves money only in electronic form. You don't need to carry heavy coins, cash and banknotes. It is kind of ordinary money just like pounds, dollars, yen, rupees,etc. The most basic advantage is that it is totally secure since these types of currencies use strong cryptography.
Why was Cryptocurrency banned in India?
Before 2018, Cryptocurrency like Bitcoins was making its presence in the world and so in India. Many countries were accepting this currency but most of the countries were not even making any laws to protect this currency. Some countries even totally restricted the transactions involving Cryptocurrency. Even in India, when Arun Jaitley was serving the role of Finance Minister, he had clearly suggested that the government of India would do every effort to restrict or disable this currency so that nobody could avail this or do any kind of transactions.
Since after demonetization, India was somewhat recovering its economy. The government would not want to take any risk at that tender phase of time. Thus, the government announced that the Cryptocurrency would not be treated as legal tender in India. Instead, they would shift their focus on blockchain technology and encourage this technology. The objective of this restriction was that there should be no money laundering activities and criminal activities regarding virtual exchange.
Consequently , after the ban by the Reserve Bank of India, a lot of Cryptocurrency like ZebPay had to shut down its operations in India, they had to stop depositing virtual assets.
Effects of Lifting the ban on Cryptocurrency
There are still a lot of people in India thinking that Cryptocurrency is the best tool for cyber criminals, hackers and terrorists. Since Cryptocurrency will be the sole financial medium to do all the illegal activities in India. Dark Web or DarkNet is known for these kinds of illicit activities like ransomware scams.
But there are always two sides of a story You never know. Recent surge in values of Bitcoin have enabled investors to think that it could be the vital currency or we would say investment in the coming years in India. These Bitcoins will play a big role in bolstering the country's economy.
Well in notional terms, there may be several advantages of Cryptocurrency in India. But in a nutshell, we would suggest there will be the following positive effects of Cryptocurrency in India:
Transparency in Transactions: First and foremost effect of Cryptocurrency will be that there should be a proper transparency in transactions. This leads to peer to peer networking among people, one to one affairs, clarity of establishing audit trails, there will be no outsiders between two parties. Hence, greater accountability occurs in transactions.
Integrity: The Cryptocurrency transactions will involve a great deal of confidentiality and integrity. Integrity aides in protecting the privacy of financial history, your information will not easily be exposed to third party members. Every transaction will be done on a push basis so that you just send your information to the recipients and nothing else will be left behind.
Charges of Transactions: Nowadays, people have to bear the charges of bank transactions in one form or the other. Like you withdraw money from ATMs, issue check books, IMPS transfers, NEFT charges and other financial holdings. But after the Cryptocurrency, there will be no fees since data miners receive their compensation from the Cryptocurrency network.
Simpler International Transactions: Using this Cryptocurrency technology, peer to peer transactions, cross border transfers and the complications which arise due to currency fluctuations will be less.
Ownership: The greatest advantage is that you will be the only individual of ownership of your Cryptocurrency wallets, all the corresponding wallets, keys related to Cryptocurrency accounts.
Flexible: This Cryptocurrency is very flexible and adaptable in nature. This technology will assist in masking your identity on the Blockchain system and supply chain tokens to do the chain operations for numerous industries.
Stringent Security: Things go haywire when security breach happens. It could be fatal when it comes to digital currency or virtual transactions involving your hard earned money.The stringent encryption techniques will help in distributed block chain technology and crypto transactions against any type of fraud, hacking and account breaching or tampering.
We hope this article has cleared all your doubts regarding Cryptocurrency!
I am Pawan Kashyap currently living in Amritsar. I always try to grab new things from the cryptocurrency market. From my observations and trends in the market, I always try to provide the best and accurate information in the form of articles from this blog. Follow us on Facebook, Instagram, and Twitter to join us.