The price of Bitcoin was getting down after its all-time high ($63900) from April 2021. Crypto investors were in panic due to an unexpected crypto market crash. But the big whales grab this opportunity and they bought more in the dips.
But now we have heard some positive news after starting July month including "The ₿ Word" event, Crypto Bill of India, Xiaomi's Acceptance of Cryptocurrencies in Portugal, Central Banks Digital Currency (CBDC) by RBI, Acceptance of Crypto in Vietnam, etc.
Now we can see the corrections in the Crypto market after starting August month. The price of Bitcoin has again crossed $46,700. The crypto market is again bullish this month. We can also see the increase in the prices of Altcoins including Ethereum, Dogecoin, WRX Token, Binance Token, Polygon Network, Litecoin, etc.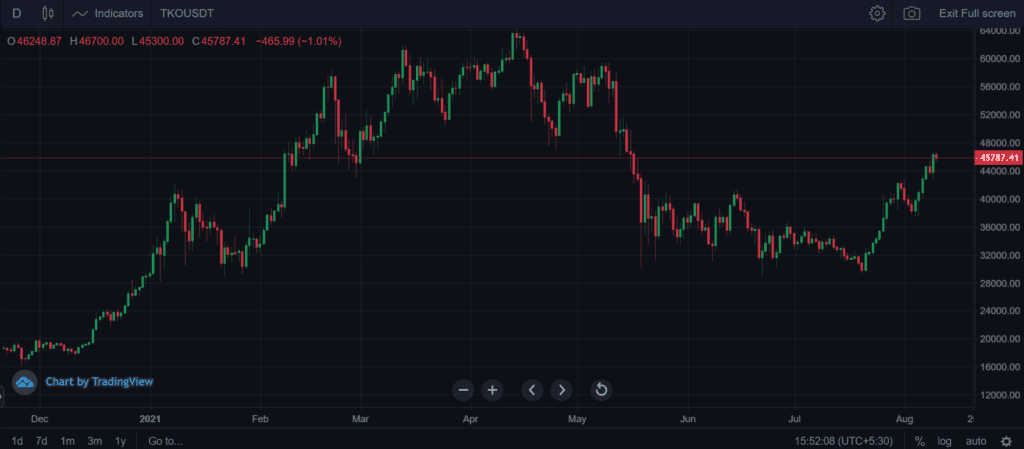 According to crypto experts, this bull run will keep going till December 2021. And Bitcoin and Ethereum will break more records before the end of this year.
This is a good time for crypto holders who bought in the dips and still holding their cryptos. But who has bought in the highs in April and May may still have in loss but don't worry you will see your crypto portfolio in profit soon.
We hope Bitcoin will reach its $100000 mark and other altcoins will also follow it. If you like this article please share it on your social media and follow our website on Google News for more updates.
I am Pawan Kashyap currently living in Amritsar. I always try to grab new things from the cryptocurrency market. From my observations and trends in the market, I always try to provide the best and accurate information in the form of articles from this blog. Follow us on Facebook, Instagram, and Twitter to join us.