Are you a beginner crypto investor or getting some information about cryptocurrencies? For successful investment in cryptocurrencies, you need secure and trusted crypto exchange platforms, where you can invest without any risk of losing money.
Here in this article, we are going to discuss the top 5 most trusted and best cryptocurrency exchanges in India. Here you can create an account by completing your KYC and invest easily with Indian rupees.
List of Top 5 Best Cryptocurrency Exchange Platforms in India in 2021
WazirX
CoinDCX
CoinSwitch Kuber
Zebpay
UnoCoin
1. WazirX
On the first number in our list is WazirX Bitcoin and Cryptocurrency exchange platform. WazirX was founded by Nischal Shetty in 2017 in India. Later this exchange is acquired by Binance Holdings which is the largest cryptocurrency exchange in trading volume in the world.
WazirX has also launched its own WRX token. Which is used to trade on the WazirX platform. WazirX application is available for both Android and iOS smartphone users. This app is also available for Windows and Mac users. They provide multiple deposit systems including Net Banking, UPI Payments, Wallet Payments, and P2P Payment systems for its users to deposit money for trading. The number of users of WazirX is growing day by day. It is the first choice of Indian crypto users.
2. CoinDCX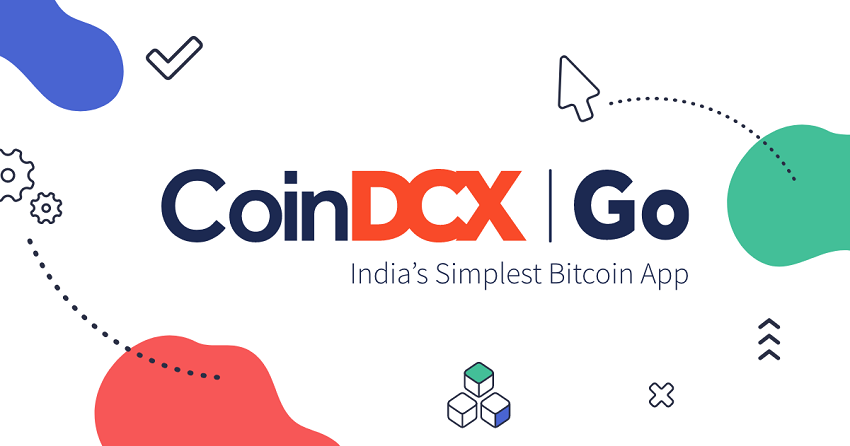 On the second number in our list, we have placed CoinDCX crypto exchange. CoinDCX provides the facility to buy Cryptocurrency as low as INR 10. CoinDCX was started by Sumit Gupta and Neeraj Khandelwal in 2018 in Mumbai. CoinDCX has more than 200 coins available on its platform for trading. They provide minimal trading fees and free deposits and withdrawals.
CoinDCX has launched two applications one CoinDCX for expert traders and another CoinDCX Go for beginner traders. Both applications are available for Android and iOS users. Like WazirX they also provide multiple deposit systems including Net Banking, UPI Payments, Wallet Payments to deposit money for trading.
3. CoinSwitch Kuber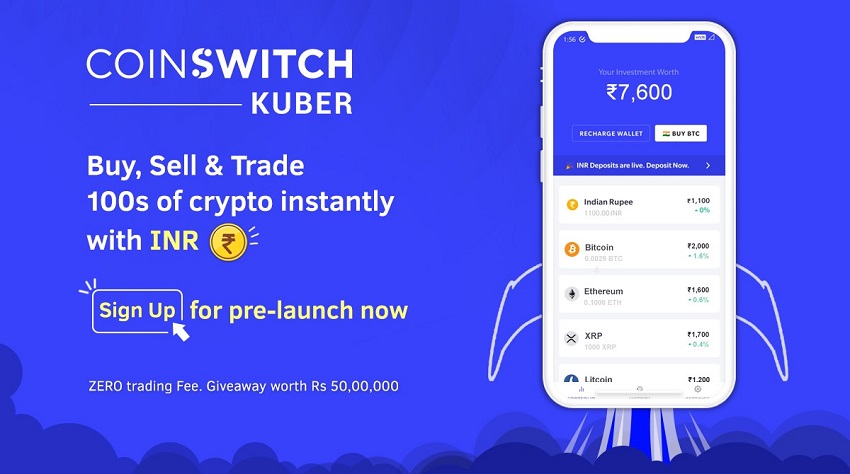 CoinSwitch Kuber is the third most trusted and popular trading platform for Indian traders. They have 7.5 million Indian traders active on their platform. Ashish Singhal is CEO and Co-Founder of CoinSwitch Kuber.
CoinSwitch trading platform was founded in 2017 as a global aggregator of cryptocurrencies. In the month of June 2020, they launched its Indian cryptocurrency exchange CoinSwitch Kuber. This application provides trading with as low as Rupees 100. This App is also available for both Android and iOS users. Here is a full review of CoinSwitch Kuber.
4. Zebpay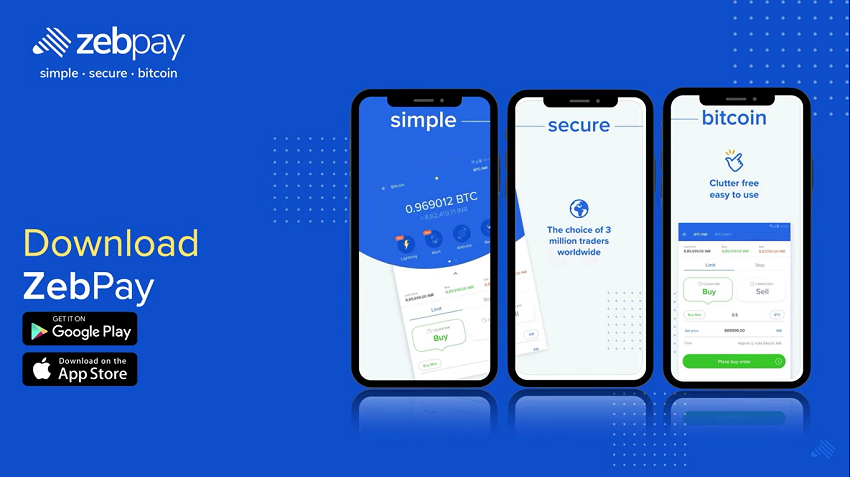 Zebpay is at the fourth number in our list because of less number of altcoins available on this platform. Zebpay was founded by Sandeep Goenka in 2012 in Singapore. Its previous name was BuySellBitco.in which was renamed in 2014 and its app name is Zebpay. In India, Zebpay's CEO is Rahul Pagidipati and Avinash Shekhar is Co-CEO.
Zebpay is old and famous for its fast payment processing system. Zebpay application is available for both iOS and Android users. You can start trading on Zebpay by creating an account and completing normal KYC.
5. UnoCoin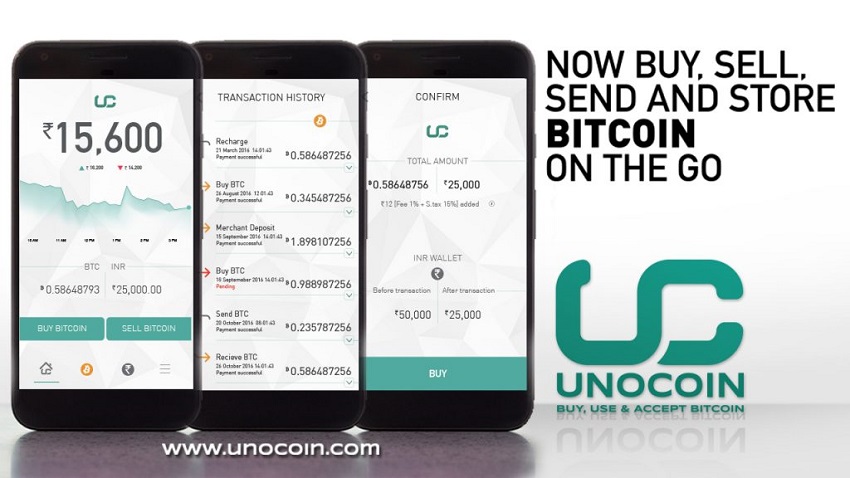 And at last at fifth number is UnoCoin which is another more popular India's leading crypto trading platform. UnoCoin has 1.5+ million active traders on its platform. UnoCoin is registered with the name of CoinMonk Ventures Private Limited and its Founders are Sathvik Vishwanath, Sunny Ray, Abhinand Kaseti, Harish B V. UnoCoin application is available at Google Play store for Android users and App Store for iOS users.
These platforms listed above are the safest and most popular cryptocurrency exchange platforms in India. You can join any platform and start trading on them. If you need more information about any crypto exchange listed above or have any doubts you can ask in the comments below. If you like this information please share and follow us on social media platforms.
I am Pawan Kashyap currently living in Amritsar. I always try to grab new things from the cryptocurrency market. From my observations and trends in the market, I always try to provide the best and accurate information in the form of articles from this blog. Follow us on Facebook, Instagram, and Twitter to join us.