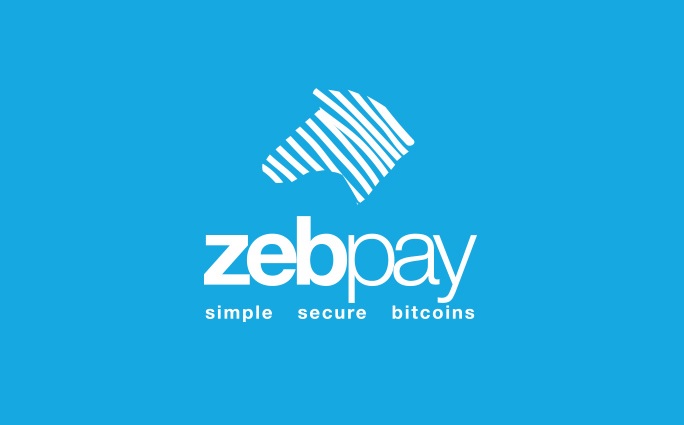 Zebpay Review: Zebpay India's Cryptocurrency Exchange:
Nowadays Cryptocurrency is becoming more and more popular in India. Everybody knows about Cryptocurrencies like Bitcoin, Etherium, Litecoin, Ripple, Verge etc. After Demonetisation it comes in everyone's notice, and price of Bitcoin gets increased very fast in India. There are several Cryptocurrencies are available for trading in the world. Different crypto exchanges are available in different countries like Binance, Poloniex, Coinbase, Yobit, Bittrex, Coindesk, Coinsecure, Unocoin etc. These exchanges provide facilities of online trading. It is also one of them, it provides Zebpay Wallet for Android and IOS users for trading in some famous and most demanding CryptoCurrencies.
Zebpay Wallet App:
Zebpay App is available for both Android and IOS Users. To start trading on Zebpay there are few simple steps and documents are required. Users are required to signup on Zebpay wallet with required documents including Aadhaar Card, Pan Card, a bank account, Email Id and a mobile number. Easily toggle between currencies and trade in which you want.
Steps to Setup Zebpay Wallet Account:
Download Zebpay App from Play Store for Android users and from App Store for IOS users.
After installing open Zebpay Mobile App, Register with your mobile number.
Then you have to verify your email id with verification link sent on mail.
Then Upload your front and back copy of your Aadhaar Card and Pan Card.
Add your bank account in which you want to receive your withdrawal money from Zebpay.
These verification steps may take few hours or days according to working hours of Zebpay. After successful verification of your account, you can deposit your money for trading on Zebpay.
How to Deposit money on Zebpay?
There are two methods of payment are available on Zebpay. You can deposit your money via RTGS/NEFT or Wire Transfer and another most convenient method is via Payment Gateway. You can choose any according to your choice and start trading on Zebpay after depositing your money.
Which virtual currencies are available for Trading on Zebpay?
At starting only Bitcoins were available for trading on Zebpay, but now there are more cryptocurrencies which are added to Zebpay for trading. These currencies are Bitcoin, Bitcoin Cash, Etherium, Ripple, Litecoin. Traders can buy and sell any currency at any time.
1. Bitcoin:
Bitcoin is most famous decentralized currency available for trading at Zebpay. Live buy and sell price of Bitcoin is available on Zebpay you can buy at market price or you can also set a bid to buy at your required price.
2. Bitcoin Cash:
Bitcoin Cash was introduced after a fork of Bitcoin to Zebpay. Users can buy and sell Bitcoin Cash at market price or by placing a bid.
3. Etherium:
Etherium is Open Source decentralized currency available for Trading on Zebpay.
4. Litecoin:
Litecoin is a peer-to-peer cryptocurrency and it is also one of the most traded currencies. Users can easily trade in Litecoin at Zebpay.
5. Ripple:
Ripple is a real-time gross settlement system, it was initially released in 2012. And its stable release comes on 20th February 2018. Now, this currency is also available for trading on Zebpay.
How to withdraw your money from Zebpay?
Withdrawal of your money from Zebpay is very easy. If you want to withdraw your money after selling your cryptocurrency. Then simply click on Withdraw from your wallet and then enter the amount you want to withdraw. For each withdrawal, Zebpay charges Rs. 10 for IMPS transfer to your account. After withdrawal request amount gets transferred to your account which you have added to your Zebpay wallet account.
How to send or receive cryptocurrencies at Zebpay?
Sending or Receiving Bitcoin or other currencies is very easy and fast at Zebpay. There are two different address available for each currency to send or receive from or to anyone another user on Zebpay or any other exchange. You have to just copy your address of any currency and send it to the sender. For sending your crypto coin hit on send option and enter the receiver's address then enter your coin amount which you want to send. Thus sending and receiving is very easy at Zebpay.
This was all about Zebpay, and I recommend it to buy and sell any virtual currency from Zebpay. But at last, I want to bring in your notice that trading in cryptocurrency is subject to market risk because prices of these currencies are volatile and it gets changed after few up and downs in the crypto market. So be careful after investing in these currencies.
Download Zebpay Wallet from my link and earn Rs. 100 Free Bitcoins after your signup. Download Zebpay Wallet App Now and start trading.